This frail, weak woman in a wheelchair had changed the world.
Not in a gratuitous sense. Not simply as a statement. Not in a nice, you-had-a-nice-life scenario where we get to the end and draw concentric circles around a random arrow, then claim we hit our target.
No. This woman had actually changed the world.
This was Elisabeth Elliot.
Wife of Jim Elliot, missionary and martyr.
Mother of Valerie Shepard, communicator and truth-teller.
Wife of Addison Leitch, teacher and professor.
Wife of Lars Gren, pastor and supporter.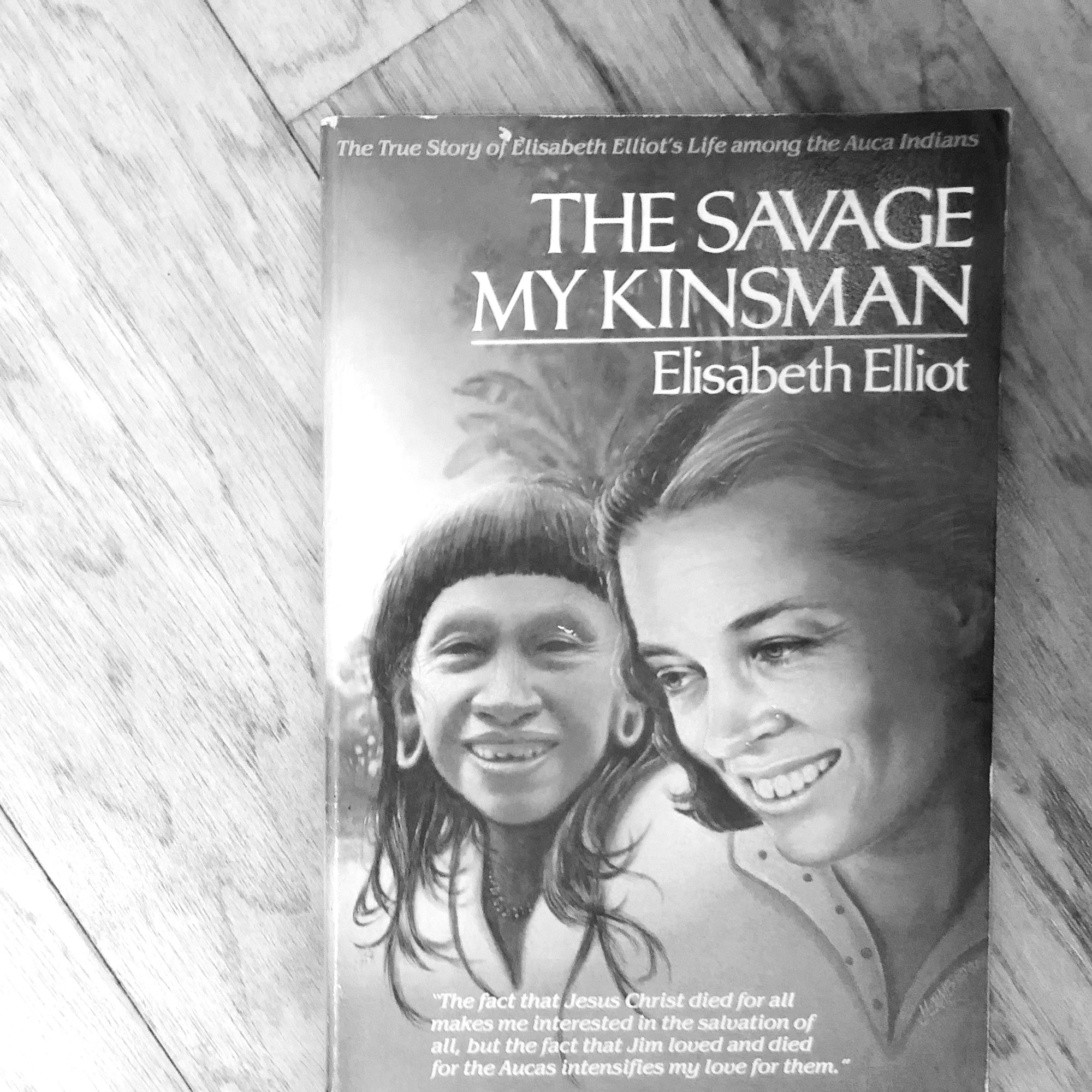 Yes, you read that right—over her long life, she said goodbye to two husbands through death and married three times. She loved passionately, communicated excellently, and wrote prolifically.
I will always remember meeting the legend of Elisabeth Elliot Gren at the age of 14. I had heard her speak before in arenas and on the radio. But she spoke at a discipleship school I would later attend. I snuck in the back to gaze and learn and listen to a hero.
She bridged the generational gap from legends of yore to modern-day stories. She told tales of C. T. Studd and Betty Scott Stam and Amy Carmichael. And she spoke as a legend herself, whose story I had grown up reading in Through Gates of Splendor and The Savage My Kinsman.
At the conclusion of her talks, she would often read a poem that contained what would become a main slogan in her life:
Do the next thing.
If you never heard Elisabeth Elliot Gren talk, this interview is a great introduction. Mrs. Gren spoke with soft-spoken poise and a directness that she somehow gracefully executed.
Years later, I was blessed to photograph a wedding where she was a guest of honor. Beautifully frail, faithfully living, trustfully loving, her wheelchair cradled a titan of faith and a life well lived. Even as she graciously accepted dementia and began losing the vibrant and life-changing memories she cherished, she consistently turned to her Bible for comfort.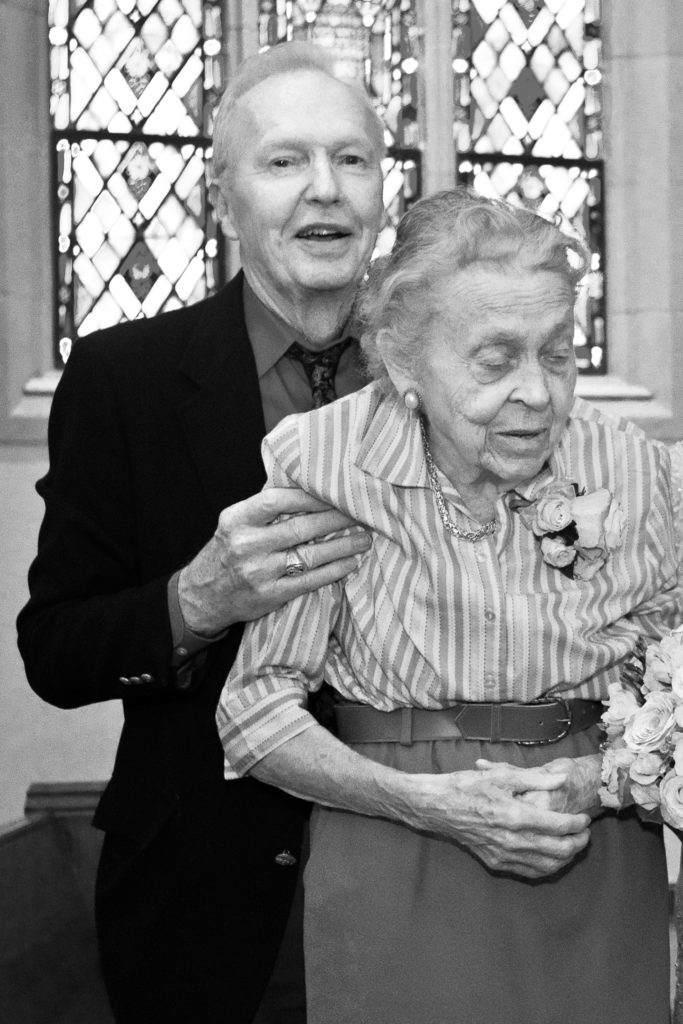 Less than four years later, Elisabeth Elliot Gren was out of her wheelchair and dancing with her Savior. (June 15, 2015). Though, I have to admit, I smile as I sit here to imagine the prim and poised Mrs. Gren dancing.
Here is the poem that she shared so long ago, with the refrain that comes to mind so frequently now:
---
From an old English parsonage down by the sea
There came in the twilight a message to me;
Its quaint Saxon legend, deeply engraven,
Hath, it seems to me, teaching from Heaven.
And on through the doors the quiet words ring
Like a low inspiration: "DO THE NEXT THING."
Many a questioning, many a fear,
Many a doubt, hath its quieting here.
Moment by moment, let down from Heaven,
Time, opportunity, and guidance are given.
Fear not tomorrows, child of the King,
Trust them with Jesus, do the next thing.
Do it immediately, do it with prayer;
Do it reliantly, casting all care;
Do it with reverence, tracing His hand
Who placed it before thee with earnest command.
Stayed on Omnipotence, safe 'neath His wing,
Leave all results, do the next thing.
Looking for Jesus, ever serener,
Working or suffering, be thy demeanor;
In His dear presence, the rest of His calm,
The light of His countenance be thy psalm,
Strong in His faithfulness, praise and sing.
Then, as He beckons thee, do the next thing.
—Author Unknown
---
You see, we don't have to decide to do everything in life (or in this day), just the next thing.
Imagine my delight when my husband Peter and I took our three children to see the newest animated film "Frozen 2." Anna, disconsolate at being separated from her sister, removed from those she loves, and knowing that the cause they are seeking does not go well, finds herself in a deep cave alone. Rather than giving up or getting overwhelmed at the magnitude she faces, she bursts into song as only a Disney Princess can do.
When we are listening to the soundtrack, my three year old calls this "The Sad Song." I call it "The Not Giving Up Song."
I love that Disney is making this truth fresh and memorable for a new generation. The poetry is renewed and updated, but the sentiment is the same. Here is an excerpt:
---
You are lost
Hope is gone
But you must go on
And do the next right thing.
…
Take a step, step again
It is all that I can to do
The next right thing.
I won't look too far ahead
It's too much for me to take
But break it down to this next breath, this next step
This next choice is one that I can make
So I'll walk through this night
Stumbling blindly toward the light
And do the next right thing.
And, with the dawn, what comes then?
When it's clear that everything will never be the same again—
Then I'll make the choice to hear that voice
And do the next right thing.
---
Who knew that Elisabeth Elliot Gren and Anna of Arendelle would have so much in common?
How about you? Are you overwhelmed? Too many choices and needs facing you right now? What is the next right thing you can do?
Because "He who calls you is faithful; he will surely do it" (1 Thessalonians 5:24).
Do the next [right] thing.
Cheering,
Mandy Pallock
"I have one desire now—to live a life of reckless abandon for the Lord, putting all my energy and strength into it."
―Elisabeth Elliot