Clouds of chalk floated through the dappled light. Three children, tongues out with concentration,  filled in shapes. Triangles and trapezoids covered the weathered wood fence, hemmed in by painter's tape. Fingers gripped coral pink and seafoam green and sky blue and soft yellow, rubbing them up and down the wood.

When rain drizzles truncated the project, we pulled off the blue painter's tape with anticipation. I heard gasps of excitement. "It's so beautiful!" "Wow…"
Before then, it was just chalk on a board. Some would have called it scribbles.
But now? Now it was art. Original, carefree, beautiful art.
In this type of project, it's not the color that makes the art. It's definitely not the skill of little fingers grasping chalk. It's the negative space. It's what is left behind when the borders are taken away.
When the painter's tape is removed, we see the beauty of what remains. Borders provide structure. Boundaries give shape.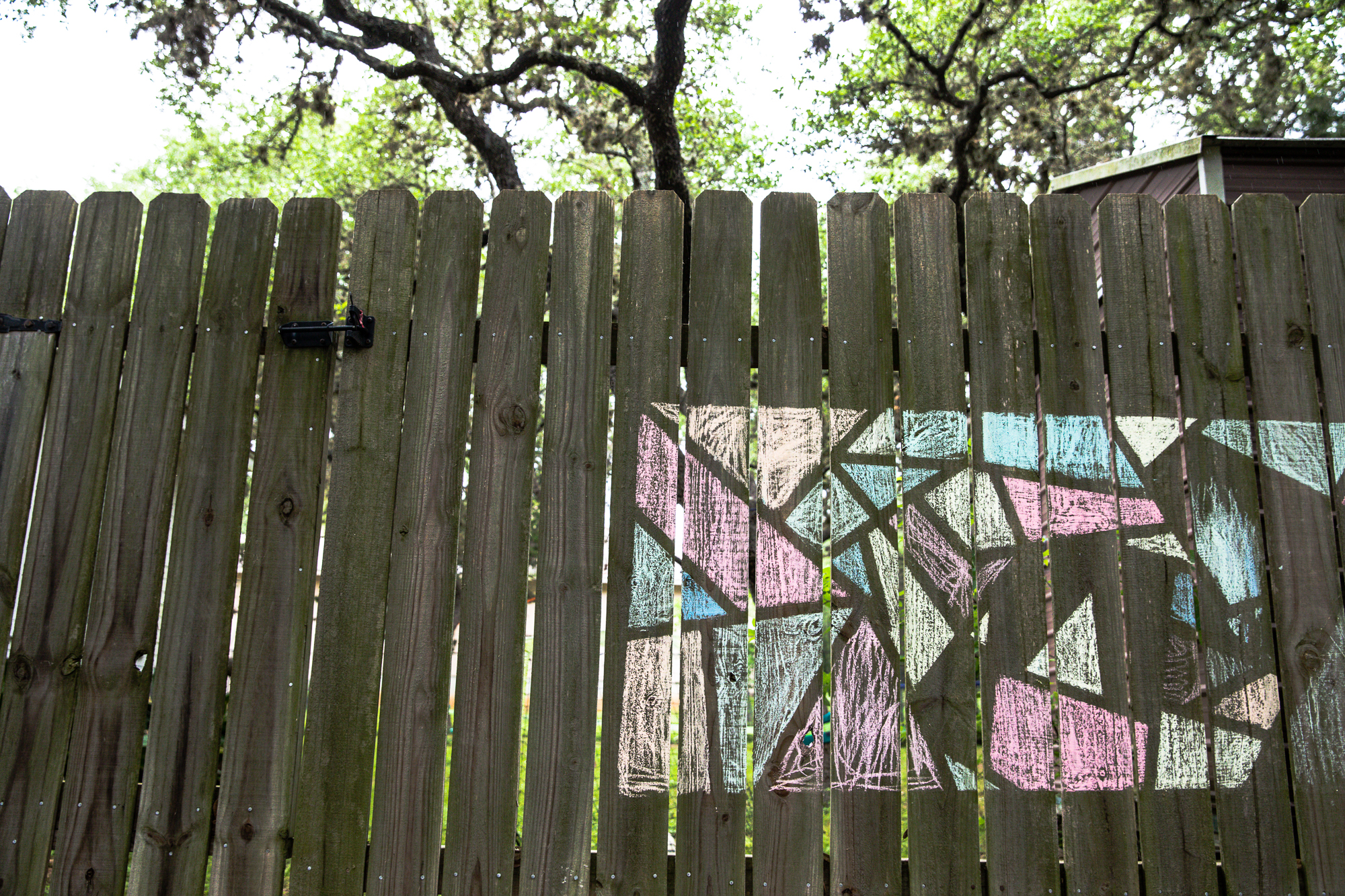 Artists explain that negative space may be the most evident when the space around a subject, not the subject itself, forms an interesting shape. Such space becomes the "real" subject of an image.
It reminds me of something David said: "The lines have fallen for me in pleasant places; indeed, I have a beautiful inheritance" (Psalm 16:6).
Do you feel surrounded by negative space right now? Are you bumping into boundaries today? Are the lines hemming you in, changing your original artistic vision and making it into something else?
Negative space is not wasted or purposeless. In the hand of a loving Creator, it is original, joyful, beautiful art.
Create and draw and live your life in the joyful confidence that God placed the tape right where it should be. This day? View this day as one beautiful trapezoid, filled in with determination and focus and artistry. As clouds of chalk fill the air, know that God can see the entire picture and makes all things beautiful in His time.
When the tape comes off, we'll see that even negative space makes a positively beautiful work.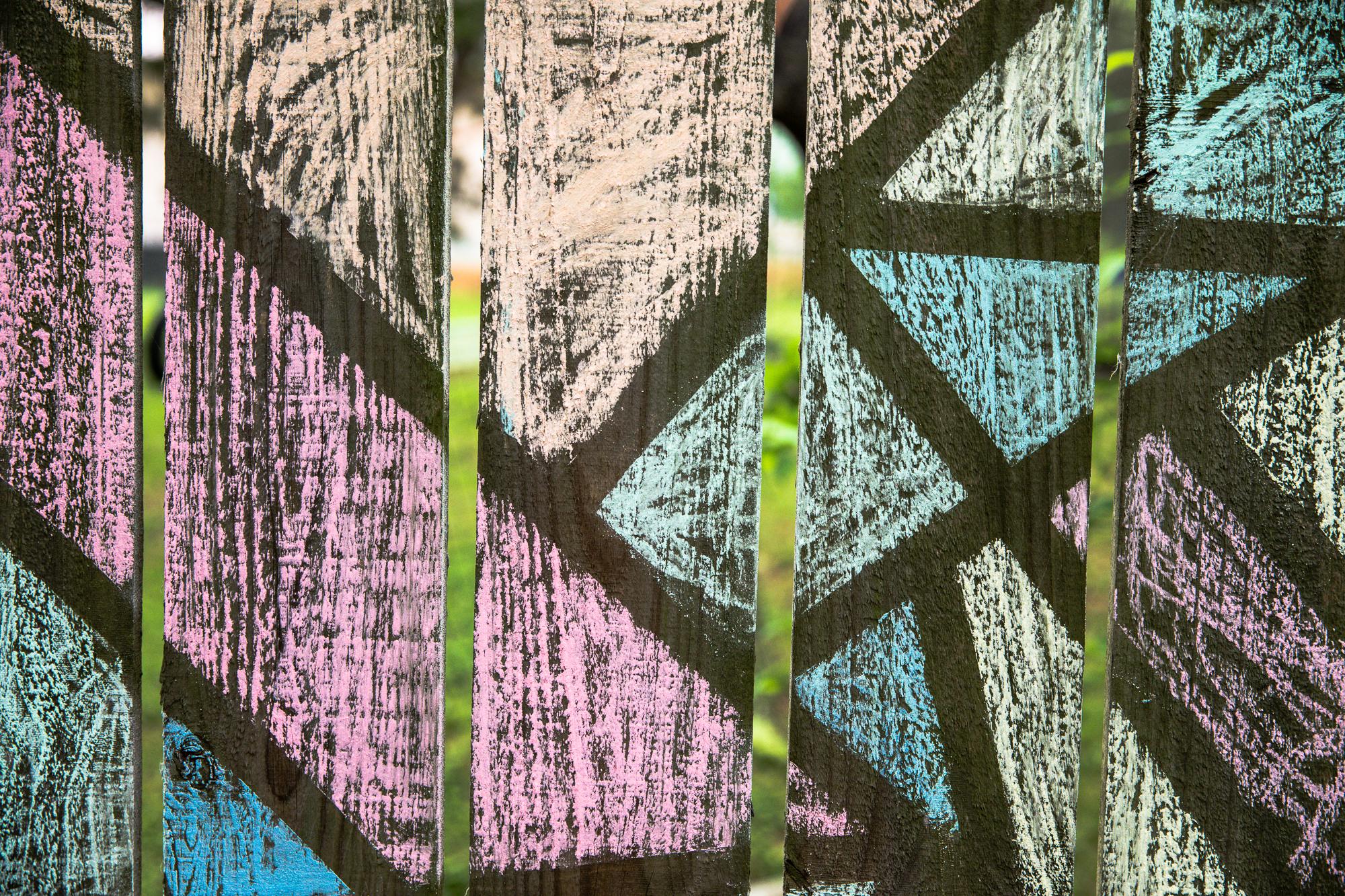 You make known to me the path of life; you will fill me with joy in your presence, with eternal pleasures at your right hand. —Psalm 16:11