I live in a family of space nerds.
Not the STEM-drinking, pocket-protector-wearing, can't-imagine-doing-anything-else kind of space nerds. Not that kind of space nerd.
We're the kind that buy NASA t-shirts for stocking stuffers, follow SpaceX tests and launches,  and watch all the documentaries and movies portraying the Space Race. Books on the shelf range from My First Space Book to Failure Is Not an Option.
Which means that on a Saturday morning where many were out on muddy soccer fields, we drove four hours to spend the day at Space Center Houston.

My favorite part of entering a huge gallery full of spacecraft is always the "Wow" elicited from all kinds of space nerds. When you walk into Space Center Houston, you can't help but look up—landing craft, shuttle models, stars and lights decorate the ceiling and dangle inspiration.
Like any good space nerds, we stood in line for the tram tour of the Johnson Space Center. Highlights of this tour are the original Mission Control and an intimate glimpse of a Saturn V rocket.
The space nerd (a real one) leading the tour spoke to our children, completely ignoring the adults in the group.
"You are the future astronauts, the future scientists, the future mathematicians that we will need to get to Mars. We won't get there without you."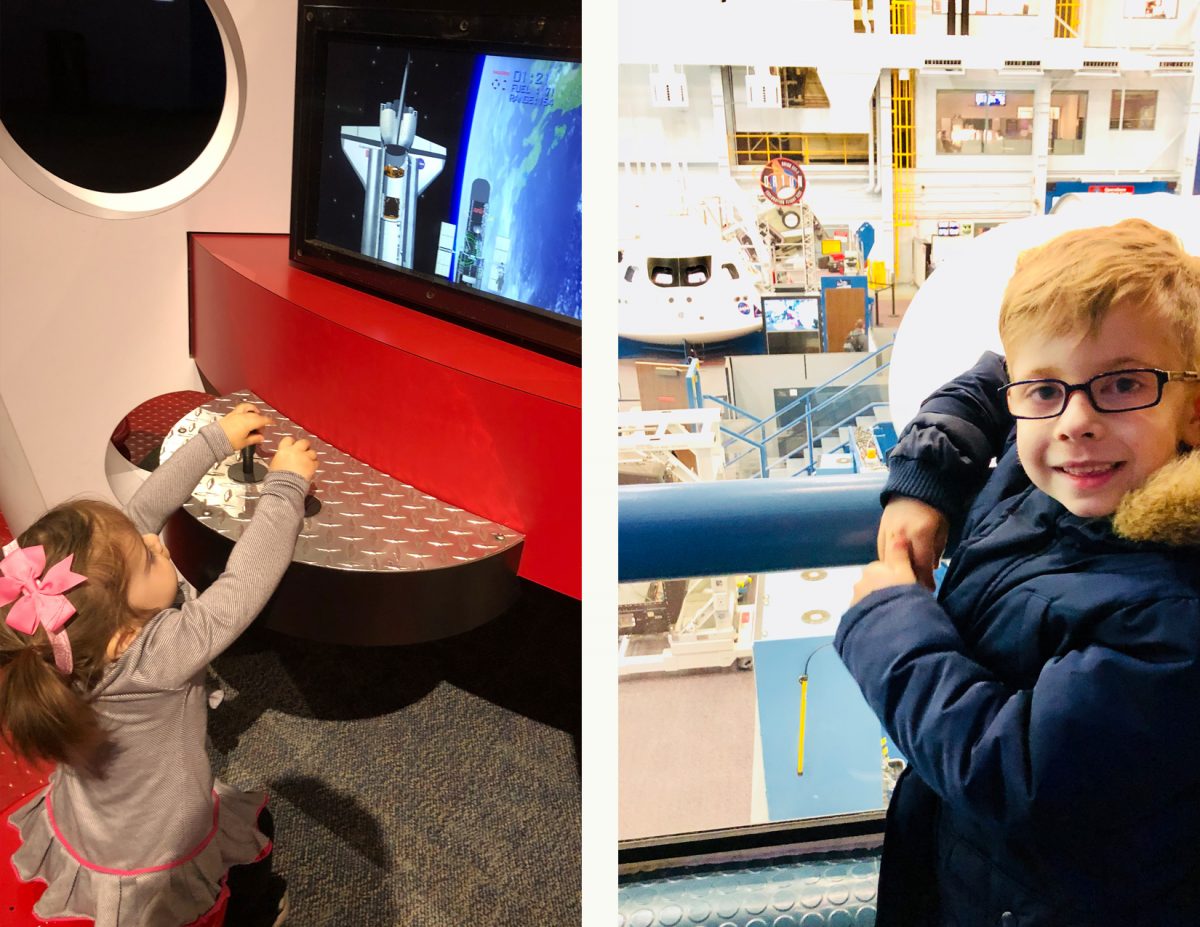 NASA's goal, teaming up with the private space industry, is to put a human on Mars by 2037. The goal of sustaining life on Mars extends decades after that.
Five rovers have been sent to Mars. But scientists are still working to solve the problem of how to send humans so far. The challenges of traveling 140 million miles, sustaining life, supporting communication…those are just the start of the many hurdles between now and success.
But the tour guide wasn't talking to my husband and me about these needs. He was speaking to our children. Because our children and their generation will be the ones to solve the problems, explore the unknown, and adventure in high-risk scenarios.
In 2037, I'll be 54. How old will you be? If age weren't a disqualifier for my traveling to Mars, my background definitely is. They're not looking for artists and writers to hop onto their rocket ship.
Who are they looking for?
Kids.
Fourth graders. Sixth graders. Second graders. These are the explorers that will make up the space crews of the decades to come. They are the future earth-bound scientists who will study and support the crews that blast off. These are the people that will envision, calculate, compute, and execute exploration to another planet.

Does this mean that, if we are not the ones to go to Mars, there is nothing for us to do? Does this mean that my generation gets a pass because we're not the ones putting on space suits? Is it even worth it to invest so much into travel to another planet?
---
This reminds me: what are the risks, the adventures, and the needs of the souls of future days? As the current possessors of faith's baton, for whom are we looking?
Kids.
Fourth graders. Sixth graders. Second graders. These are the explorers that will make up the future Church. These are the people that will envision, calculate, compute and execute faith on earth in the days to come.
And what of the future Church? What of year 2037, 2057, and 2077? We're not trying to solve inter-planetary travel. We're trying to support inter-generational faith, preparing children for a future we will never experience. We're equipping children to do loving work to lead, support, and serve. They will be earth's representation of the good, true, and beautiful, after all. We're cheering, rejoicing, discipling, and praying as these "little ones" follow Jesus' life-changing call to follow Him. That sounds as complicated as going to Mars, and it's going to take an entire support crew of disciple-makers to get them there.
Does it matter? We are one generation from extinction as a church, if we do not focus our attention on its youngest members. But if we do—if we are faithful to the call of discipleship we have received—we are one generation away from God showing Himself true and faithful in a future we may never see in our lifetimes. Toward the end of a full career, evangelist D. L. Moody declared, "If I could relive my life, I would devote my entire ministry to reaching children for God!"

Would you prayerfully consider how your God-given purpose and passions may include this next generation?
---
I just casually interviewed one of these future leaders over morning snuggles. Abby tells me that she has no plans to go to the moon or to Mars when she grows up. "I would rather dance at a theater or ride horsies," she says.
We'll need Jesus-loving, people-serving, beauty-spreading people doing that, too.
"Great is the LORD, and greatly to be praised,
and his greatness is unsearchable.

One generation shall commend your works to another,
and shall declare your mighty acts.
On the glorious splendor of your majesty,
and on your wondrous works, I will meditate.

They shall speak of the might of your awesome deeds,
and I will declare your greatness.
They shall pour forth the fame of your abundant goodness
and shall sing aloud of your righteousness."

Psalm 145:3-7